October 10 2011
2
10
/

10
/

October
/

2011
16:14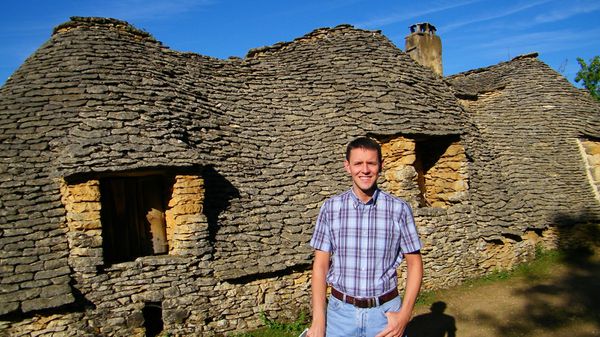 Les cabanes form part of an actual farm that raises geese. The huts are constructed by using dry stone walling techniques--they are built by carefully piling up stones and wedging them with more stones.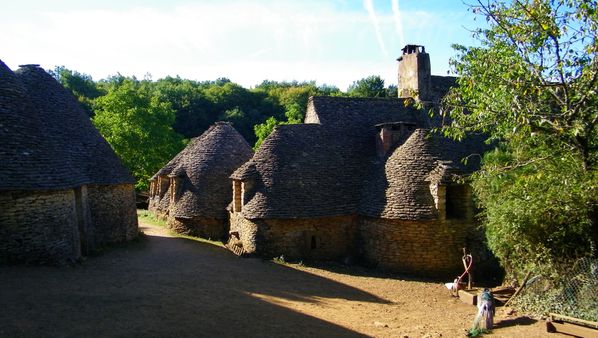 This work is done without any cement, mortar or lime to bind it together. Some of the first written records concerning them occurs in 1449 when they were in the possession of the Benedictine monks of Sarlat. There are other buildings similar to les cabanes such as the Village des Bories in Gordes, Provence. They are also found in Italy and Turkey. Les Cabanes du Breuil came into use again in the 18th and 19th centuries, with the birth of new industries. At that time there were three artists who set up workshops here--a weaver, a harness maker and a blacksmith. They found the site in a dilapidated state and consequently restored it.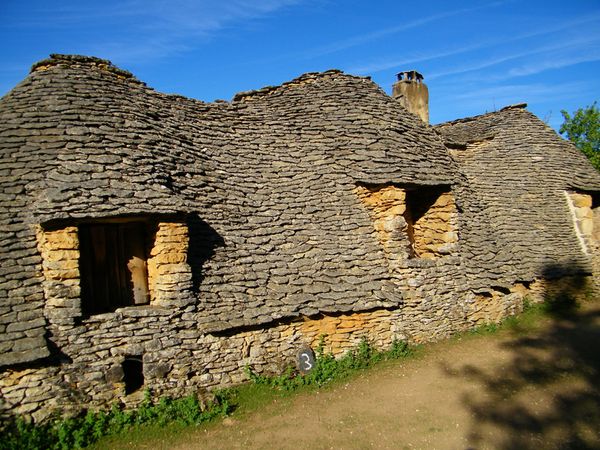 The three huts that are side by side are actually used by the farm's owners. Their home is also attached to them around the back. Like all others on the site, the huts were built using very specific techniques.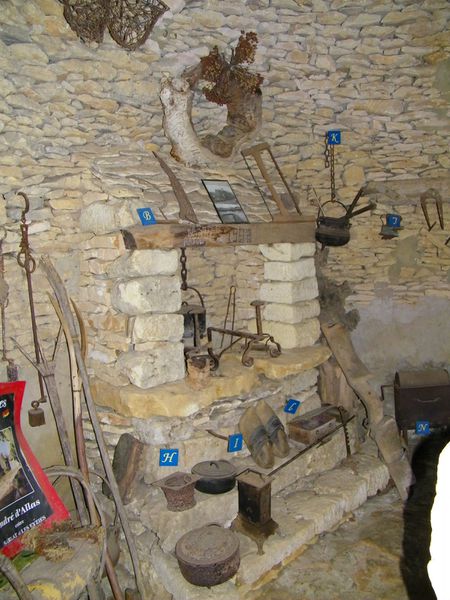 The builders of the day began by constructing the lower wall in its entirety, to a thickness of about one meter. Then, they built the corbelling from the inside and without a framework to guide them.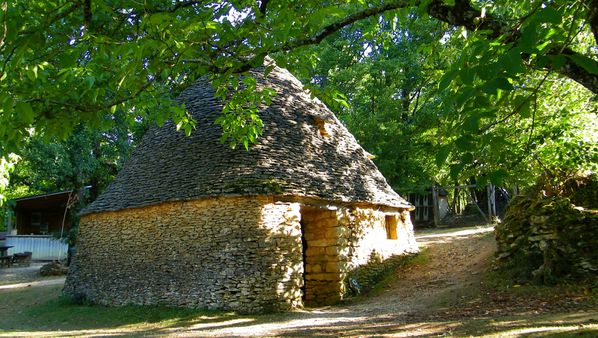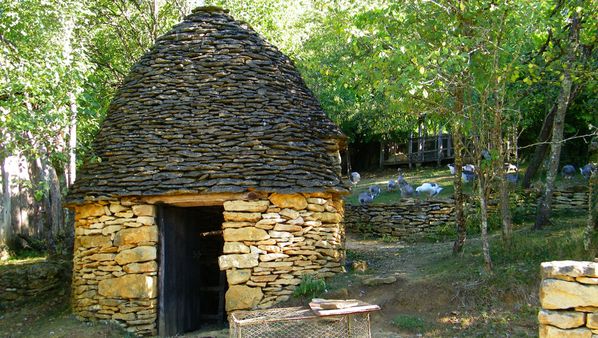 One can differentiate between corbelling and a vault by the positioning of the stones. For corbelling, the stones are placed horizontally and for a vault, the position changes progressively from the horizontal to the vertical.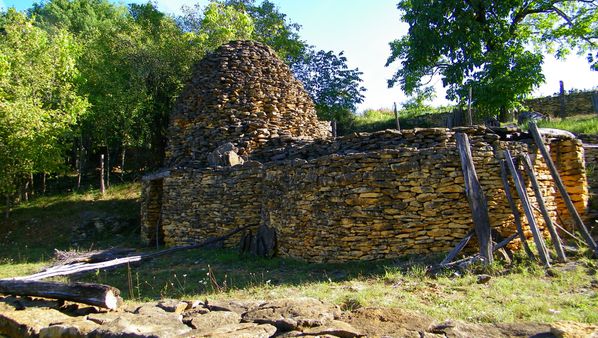 Once the corbelling was completed, the next step was the construction of the exterior "lauze" roof. As the roof could not support the weight of a man without collapsing, they built it with the aid of a ladder. For these buildings, the last stone is simply placed in position and there is no need for a keystone.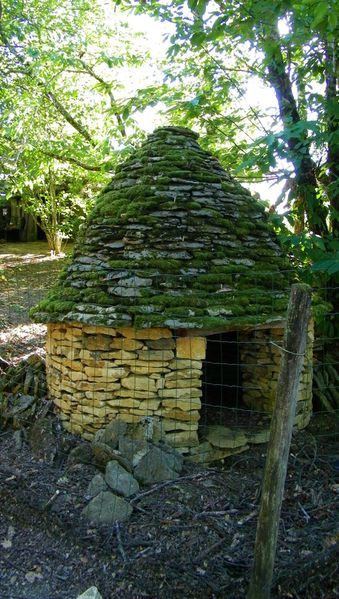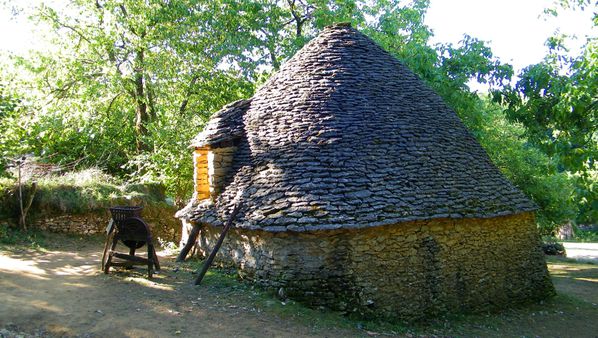 At the base of the roof, the wall is over one meter thick while the thinnest parts on the roof range from 5 to 7 centimeters. The weight of the stones is about three metric tons to the square meter.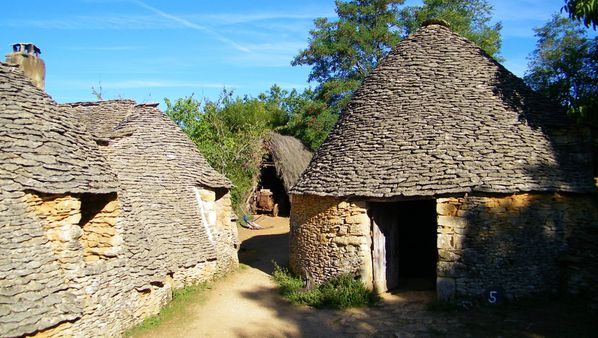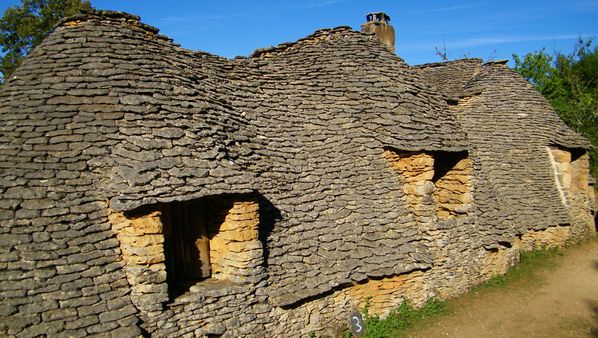 Les cabanes en pierre sèche sont l' une des composantes caractéristiques du paysage périgourdin. Elles semblent avoir été bâties au 19e siècle et ne peuvent être antérieures au 17e siècle. Le groupe fait partie intégrante de la ferme. Le porche de la cour porte la date de 1841.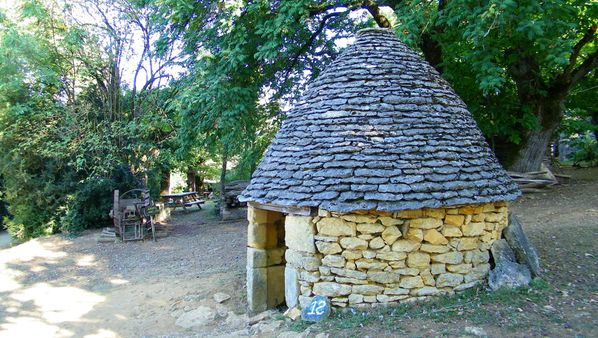 For more information, it is worth the time to check out their awesome website.