September 3 2009
5
03
/

09
/

September
/

2009
09:01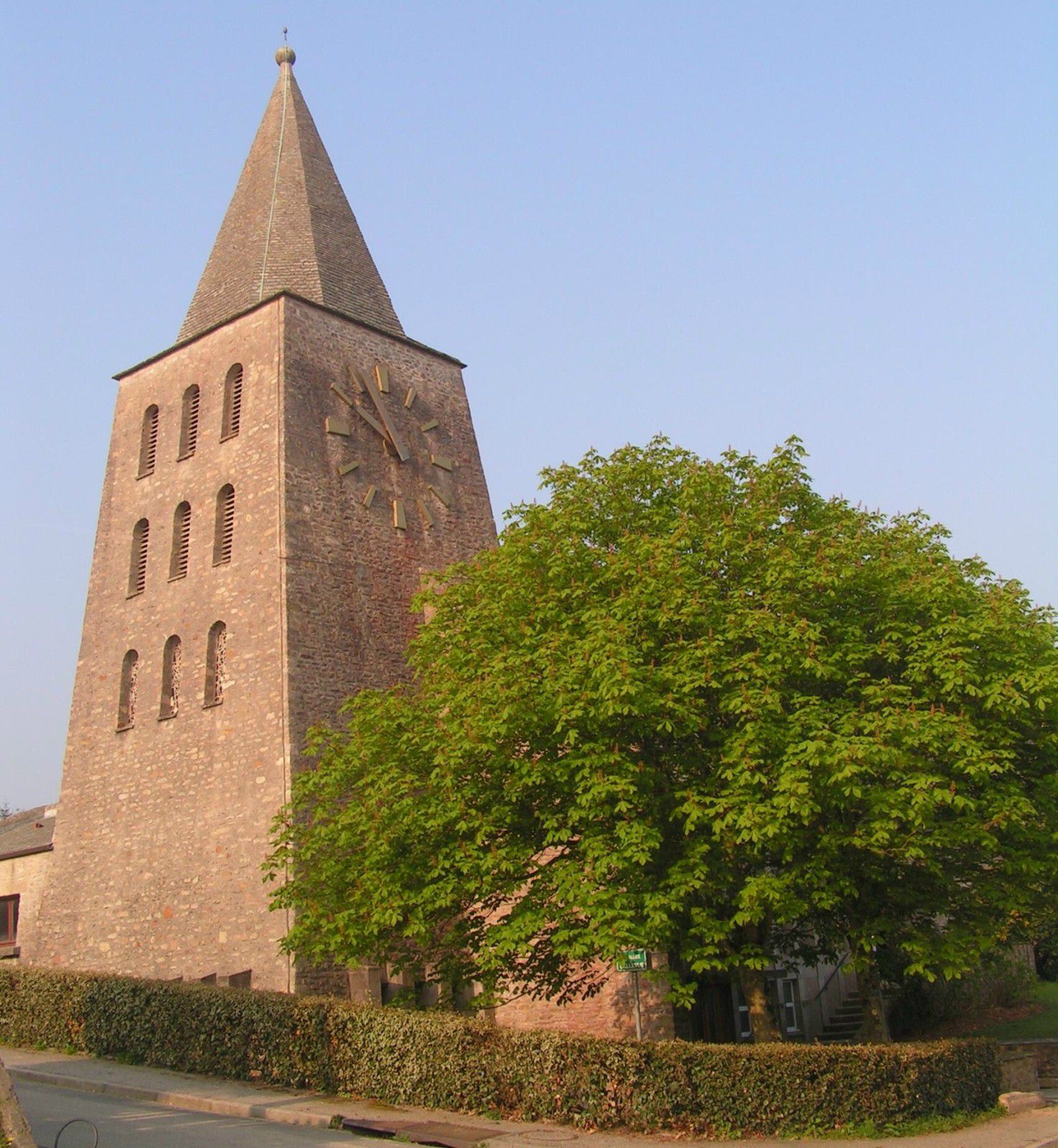 The Church of Our Lady of Urville-Nacqueville is the other church I attend on Sundays. Mass is held here every other week. The Latin prayer above the doors calls for Christian unity, "May they all be one, as you, Father, are in me, and I in you."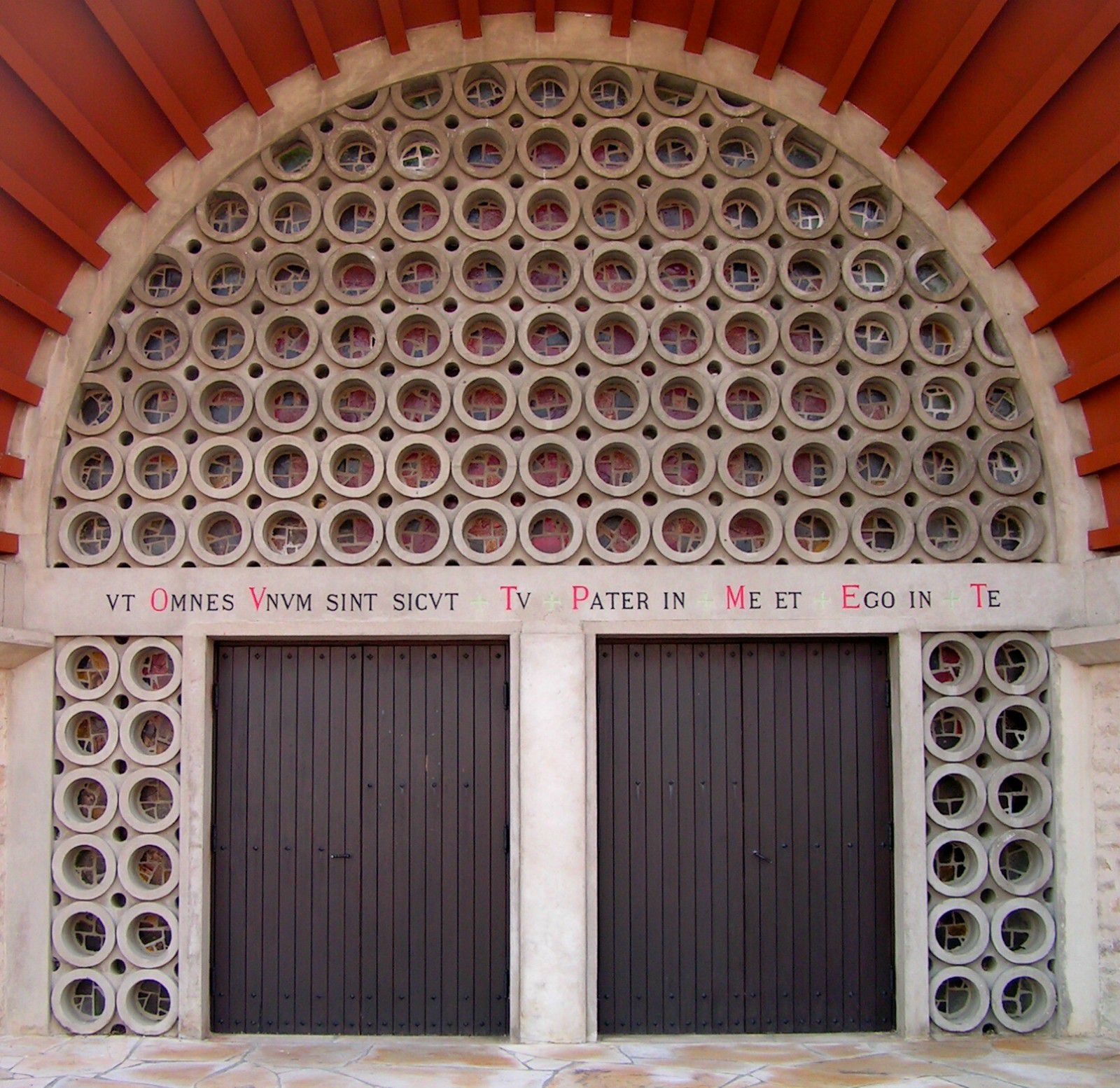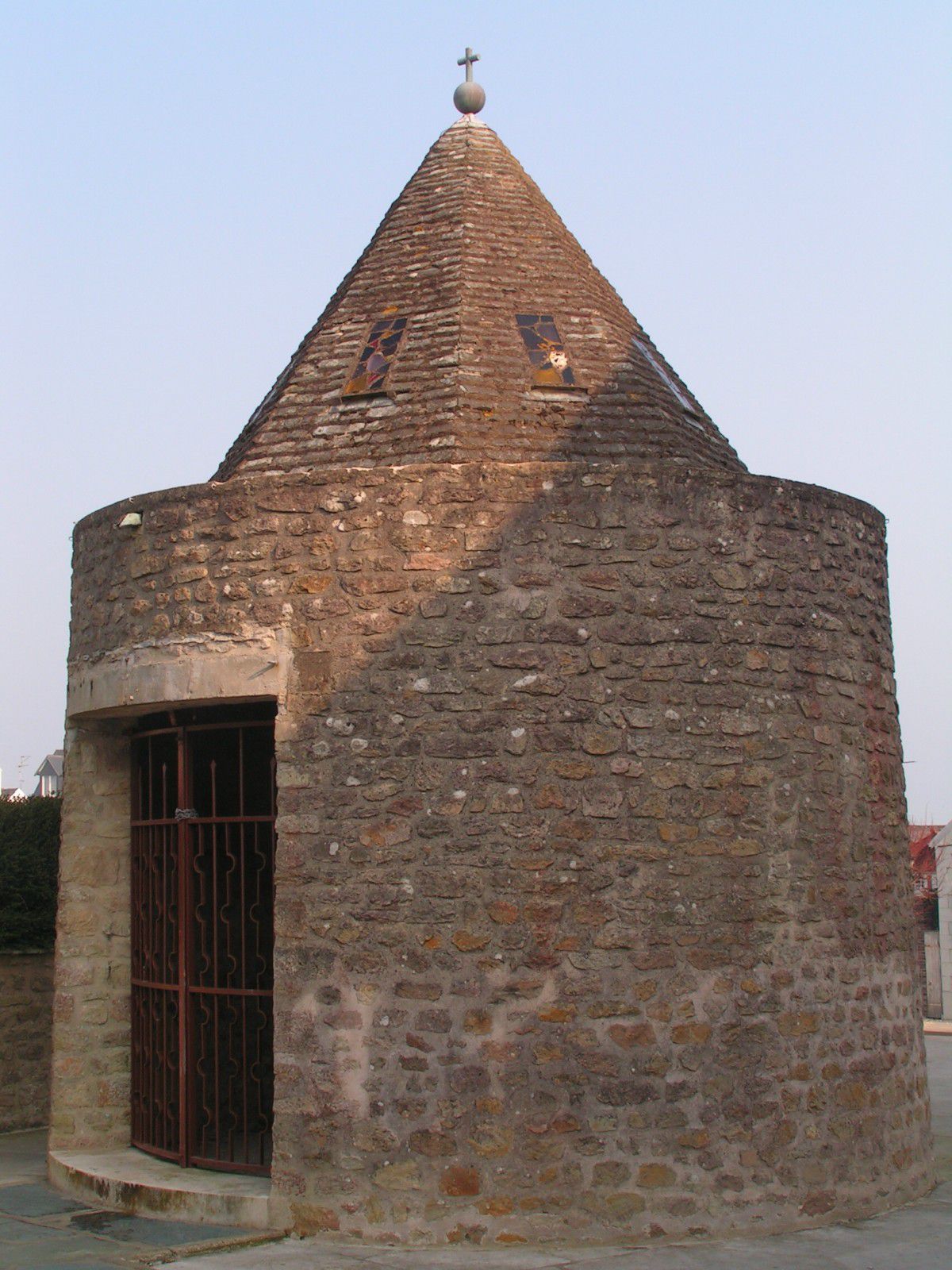 It was built in 1958 to replace the churches that were destroyed during the Liberation of 1944. Architect, François Champart created an unusually large porch to greet visitors with an exterior baptismal font reminding us of rebirth—the cleansing of our sins through the sacrifice of Jesus Christ. The font is God's invitation, "All you who are thirsty, come to the water." It is right that the holy water of baptism is the first sacred matter that we encounter as be enter into the church. The water is the price of our admission. Our baptism, whether as an adult or an infant, symbolically recalls how we have been forever marked as belonging to Christ.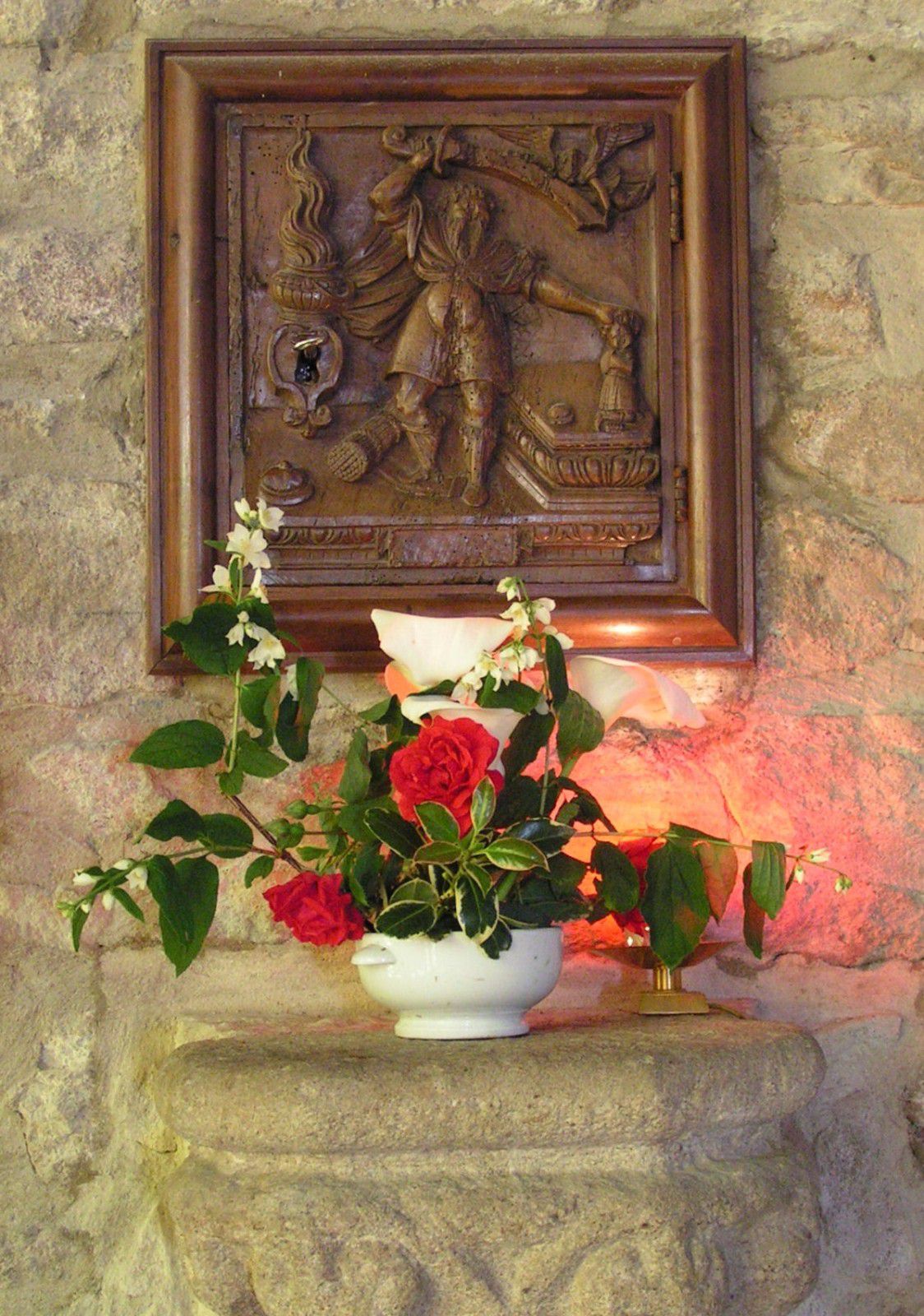 The engraved door of the tabernacle represents the sacrifice of Abraham. The red lamp indicates that the tabernacle contains the Blessed Sacrament—the Real Presence of Jesus Christ.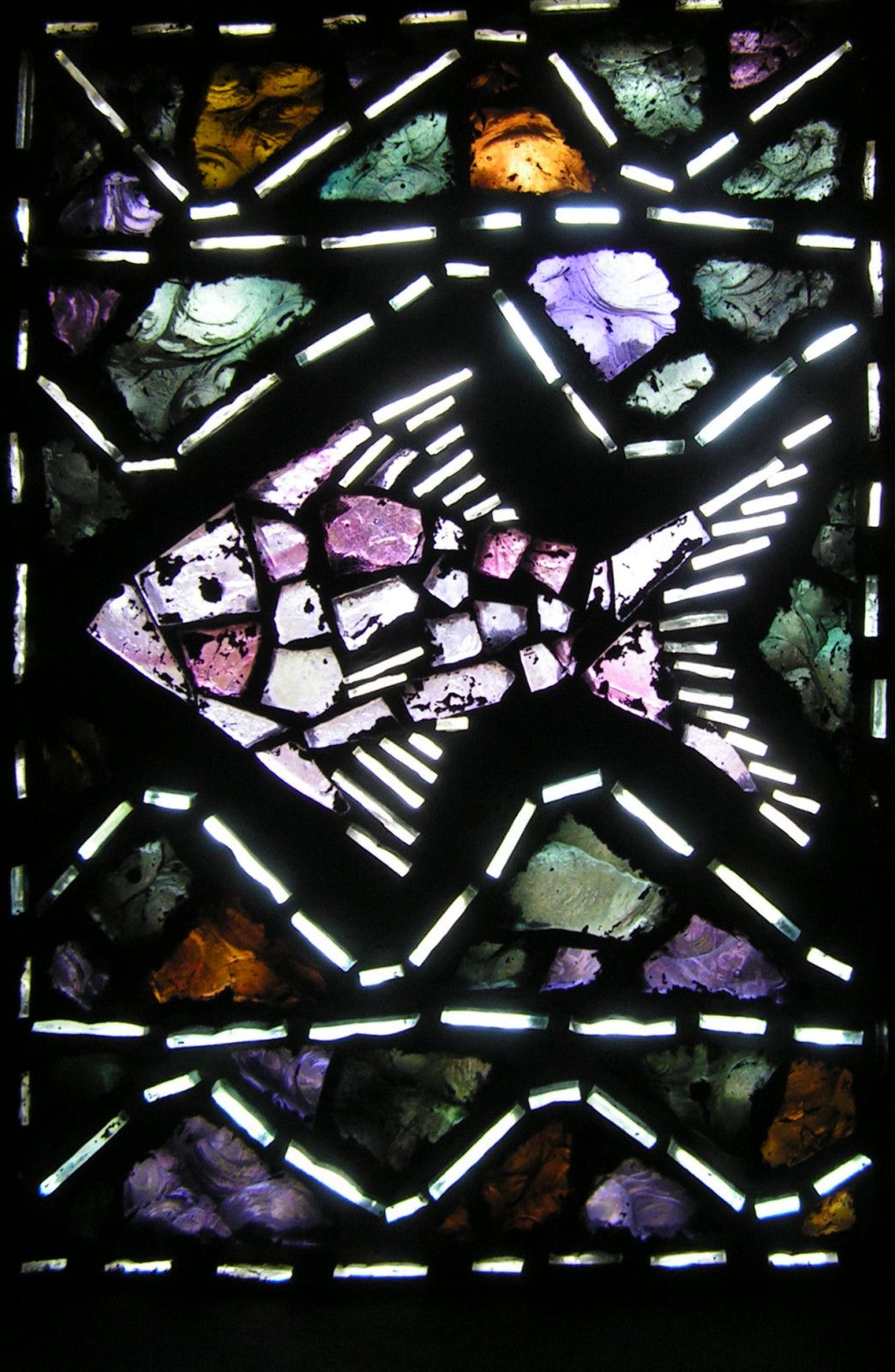 The stained glass throughout the church is modern in style. The fish is a common Christian symbol used since the early days of the Christian Church.

The statue of the Virgin is the work of sculptor, Ferdinand Parpan.