December 12 2009
7
12
/

12
/

December
/

2009
20:27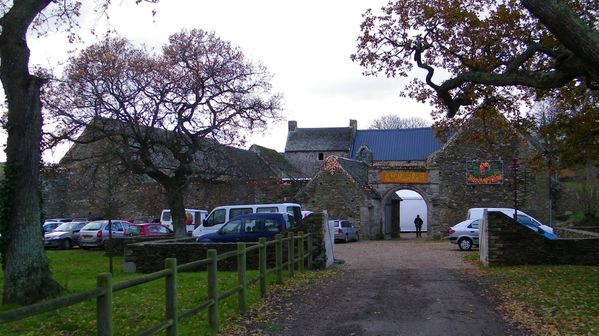 Despite Querqueville's size, it managed to pull together the best Christmas Markets that I've been to this season. It was great! So much better than last year and a heck of a lot better than the one in Cherbourg. It was held at the Manoir de la Coquerie, an old farm in the center of the town that is used for art exhibitions and other events throughout the year. The small chapel held pride of place for the Gorom-Gorom Association which has a booth filled with African objects from Burkina-Faso, a city twinned with Querqueville.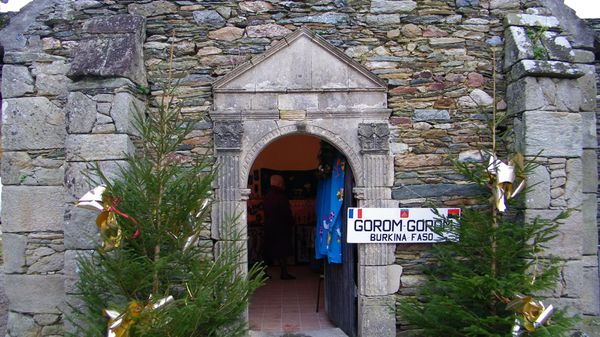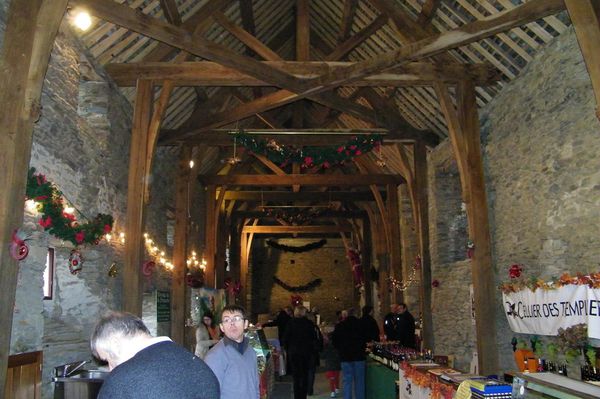 In the main gallery, the people in the booths were selling food and drink. I wanted to buy one of everything but found satisfaction in simply having a small taste.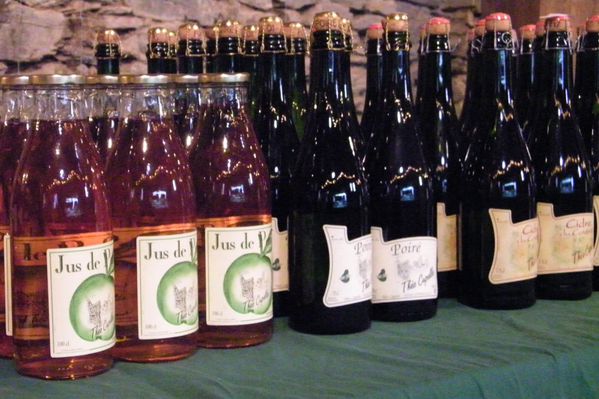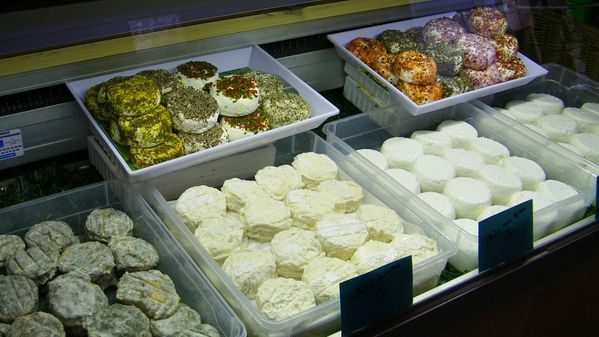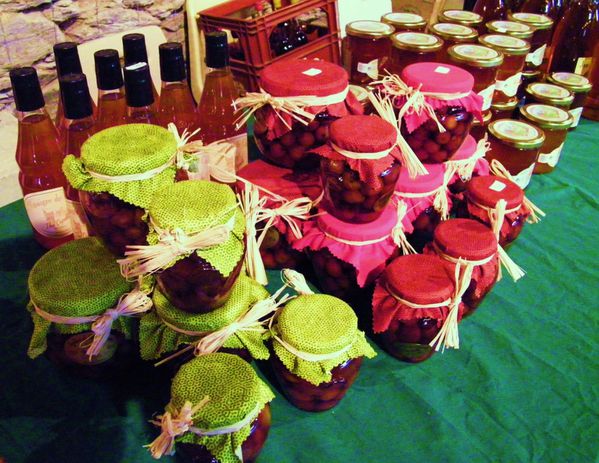 Have you ever tasted moldy Salers cheese that's been aged for 20 months? Sounds gross but it tasted wonderful especially on the homemade breads. The Floc de Gascogne, Armagnac and "vin chaud" were also fantastic. The only foods I bought were some chevre cheese and a smoked sausage that I had for lunch. A large tent in the courtyard was full of craftsman selling appropriate Christmas fare; unlike the Marché de Noël in Cherbourg, I actually found things I wanted to buy.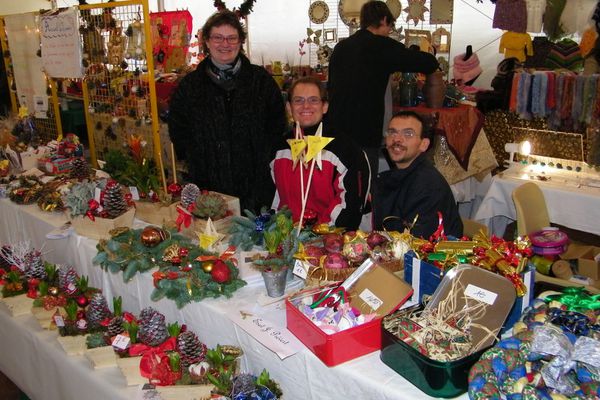 An organization from Greville-Hague that works with people with disabilities (E.S.A.T. Jacques Prévert Établissement et Services d'Aide par le Travail) had a table where handmade ornaments were for sale. I bought ten fabric stars and seven decorative balls that went on my tree as soon as I got home. These three people were the ones I bought from. I was impressed with how talented they were. They had a number of different craft ideas which actually gave me some ideas for making my own Christmas ornaments for next year.
.