January 18 2010
2
18
/

01
/

January
/

2010
10:55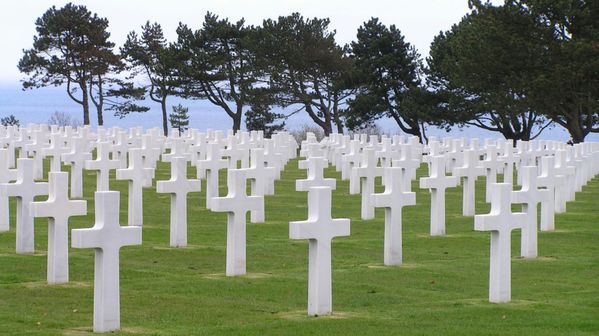 Just outside the small town of Colleville-sur-Mer, overlooking Omaha Beach, the American War Cemetery and Memorial contains the remains of 9,387 American military dead. Unable to be located and/or identified, the names of 1,557 soldiers who lost their lives during the Normandy Invasion are inscribed on the walls of a semicircular garden just behind the memorial.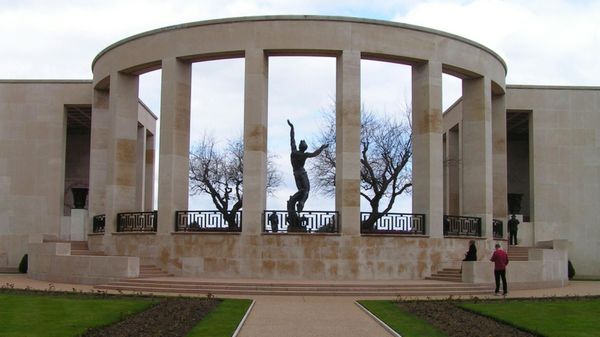 The eastern portion of the memorial garden consists of a colonnade with a loggia at each end containing maps of military operations. On the north wall is a large map entitled "Military Operations in Western Europe" that records the progress of the military operations in northwest Europe, from the landings in Normandy to the end of the war. The maps in each loggia were designed by Robert Foster of New York and executed by Maurice Schmit of Paris. The American Battle Monuments Commission furnished the data for the maps.

At the center of the garden is a 22-foot bronze statue, "Spirit of American Youth Rising from the Waves," sculpted by Donald De Lue of Leonardo, New Jersey. The Battaglia Foundry in Milan, Italy cast the statue.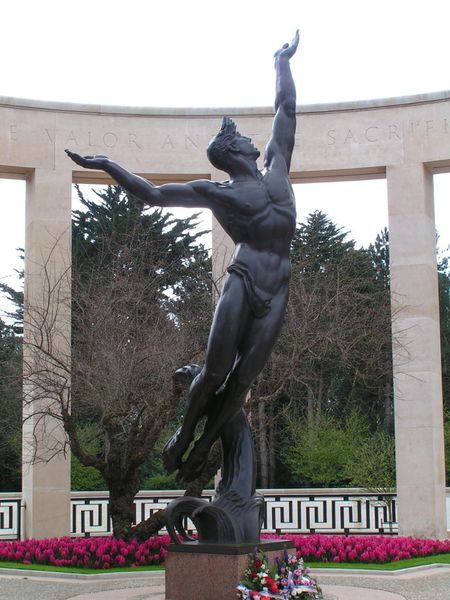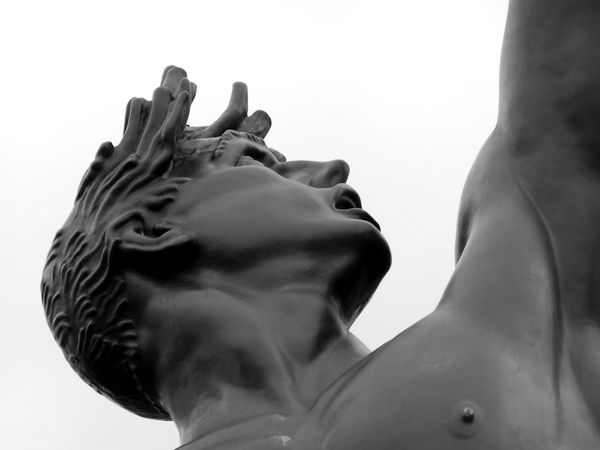 In the middle of the cemetery is the memorial chapel constructed from Vaurion limestone, granite, Pyrenees Grand Antique marble, and an impressive ceiling designed and executed by Leon Kroll of New York. The colorful mosaic symbolizes America blessing sons as they depart by sea and air to fight for freedom and a grateful France bestowing a laurel wreath upon American Dead who gave their lives to liberate Europe.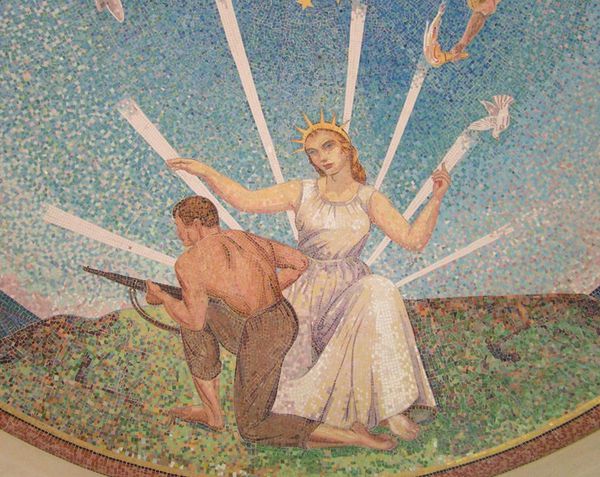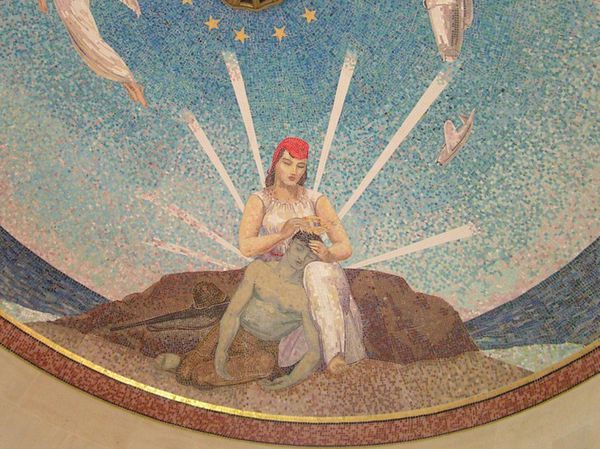 Behind the chapel at the western end of the cemetery are statues representing the United States and France. Architects for the cemetery's memorial features were Harbeson, Hough, Livingston and Larson of Philadelphia, Pennsylvania. The landscape architect was Marley Stevenson.