July 20 2010
3
20
/

07
/

July
/

2010
08:46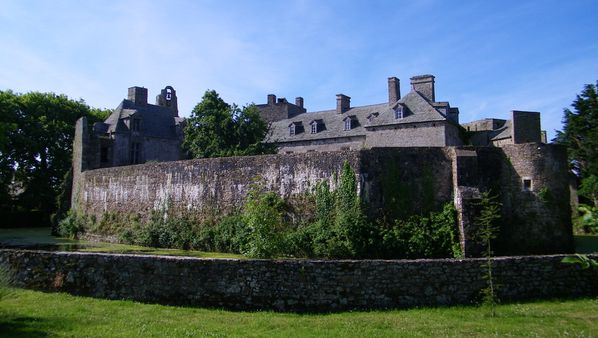 Pirou's fortified castle is in fact a motte castrale (or castle mound) erected on an island and surrounded by ramparts preventing any possible extension. The castle's architecture is similar to Crusader architecture with alternating turrets and guerites. Construction dates from the 11th to 14th century. The current moat was surrounded by two further moats which no longer exist.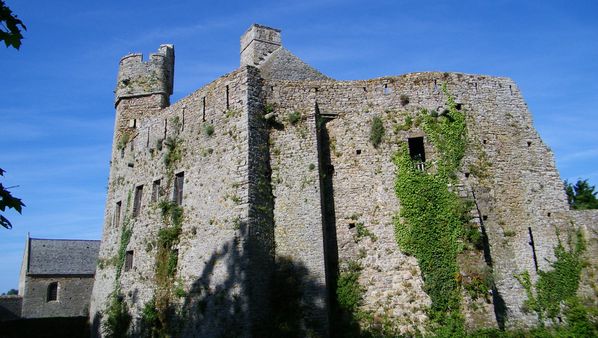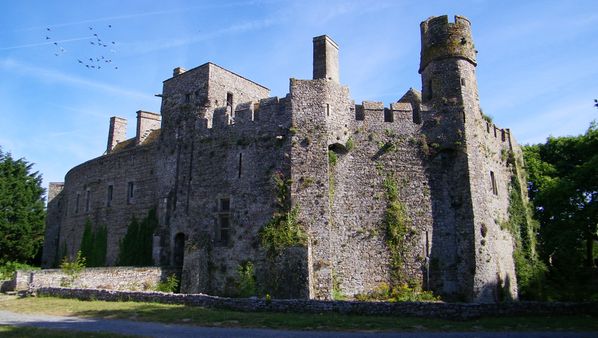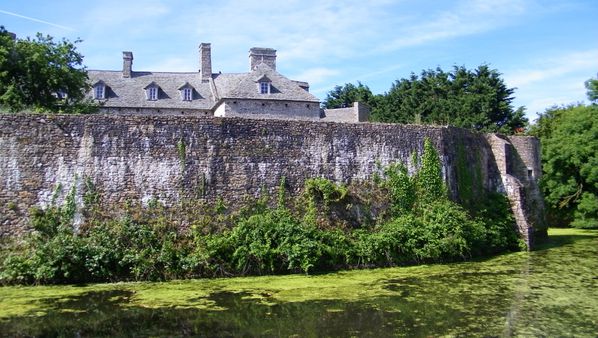 In order to enter the castle, five defensive gates need to be crossed. After being received at the fourth gate, visitors walked a relatively long walk around the castle and through the fifth gate before reaching the basse-cour, or lower courtyard.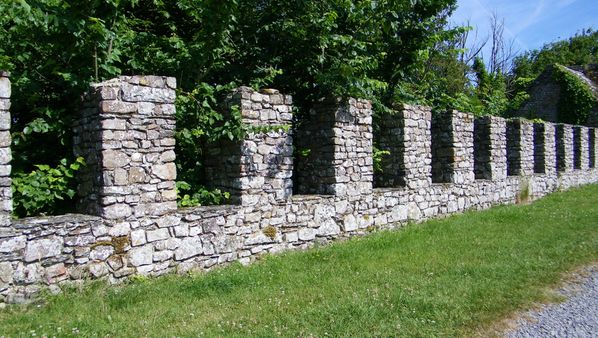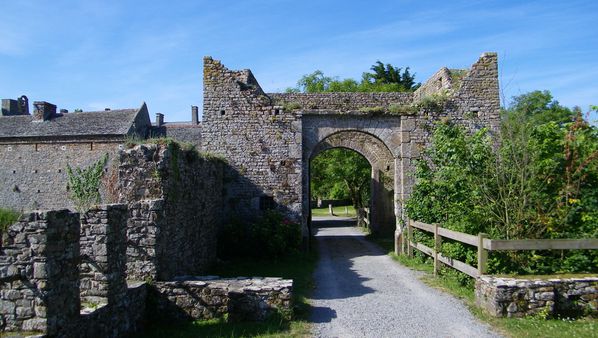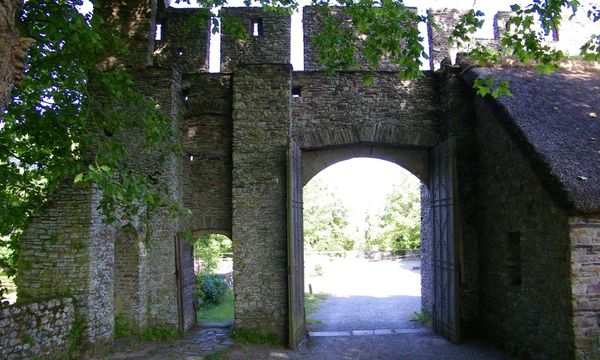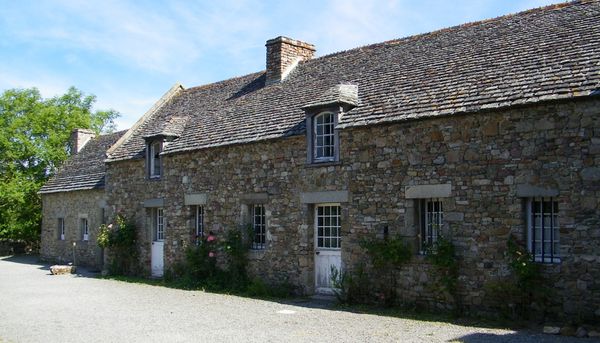 The lower courtyard is bordered to the left by the outbuildings. These include the bakery dating back to the late 18th century, the cider press building, then Saint Laurent's chapel, followed by a vast hall referred to as the salle des plaids and finally, on the way back, the wagon shed and the domestic servants' living quarters.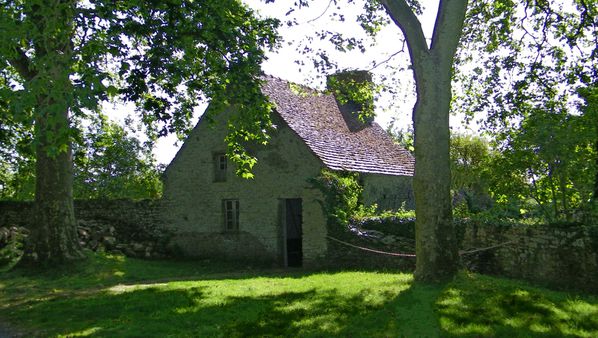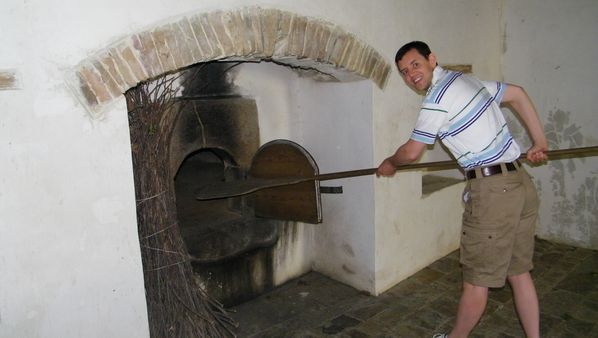 The chapel was rebuilt in 1649 by Louise du Bois, the Marchioness of Pirou, shortly after the death of her husband Charles du Bois.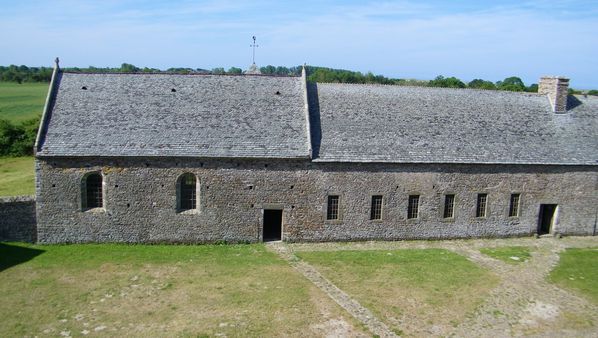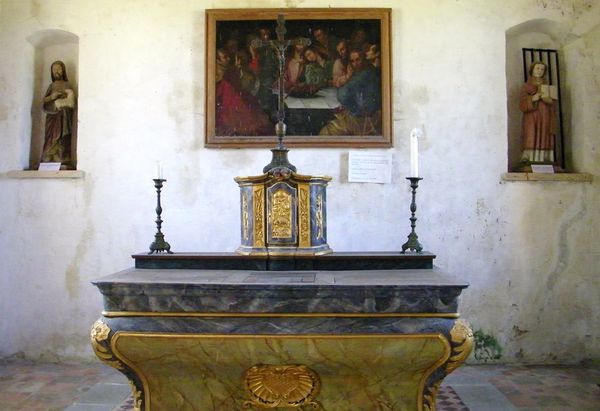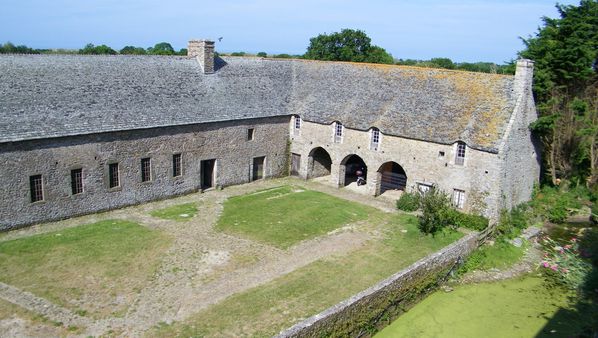 Inside, the chapel is furnished with various statues in terracotta and polychrome wood. Behind the 15th century altar is a painting of the Last Supper from the Italian school dating from the late 16th century. On either side are the statues of Saint John the Baptist and Saint Laurent (both from the 15th century). Adjacent to the chapel is the salle des plaids which was originally the justice room within which Pirou's lords dealt with disputes and received taxes. The room was transformed into a stable in the 17th century and later into a cowshed. Today the room has been totally restored and now houses the Pirou tapestry. Access to the castle is via a two-arched stone bridge crossing the narrowest stretch of the moat.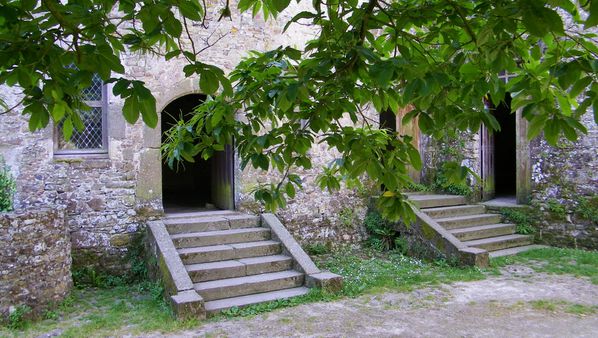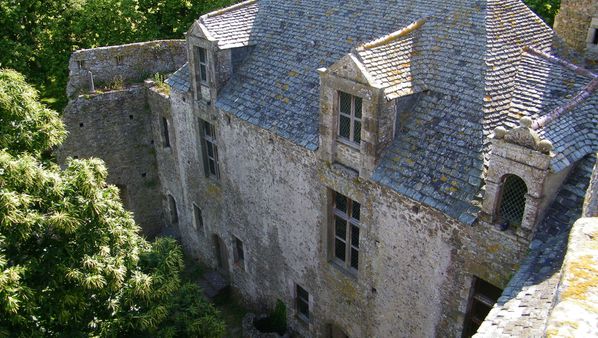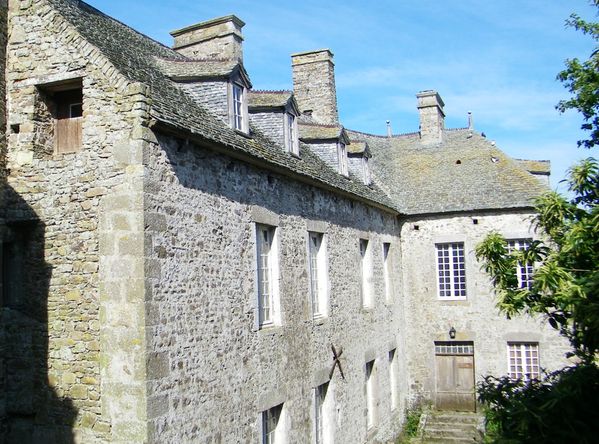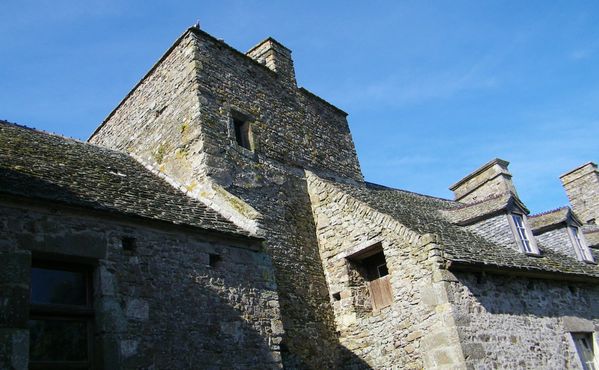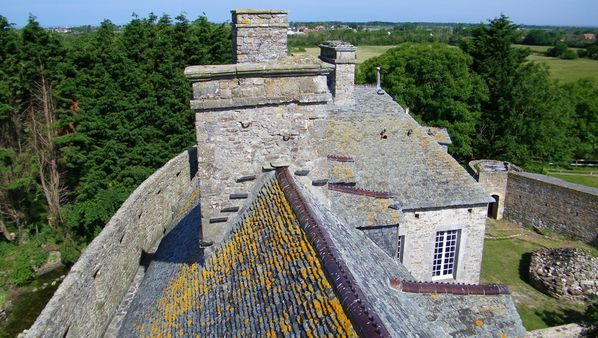 Visitors then arrive in the castle's interior courtyard, where they can distinguish two remaining and distinct lodges, built against the castle walls. One of them, the old lodge, to the east was built under Henry IV. The second building, the new lodge to the south, was built in 1708. There are exceptional views of Pirou's dunes near the sea from the wall-walk accessed by climbing a flight of stairs against the eastern wall.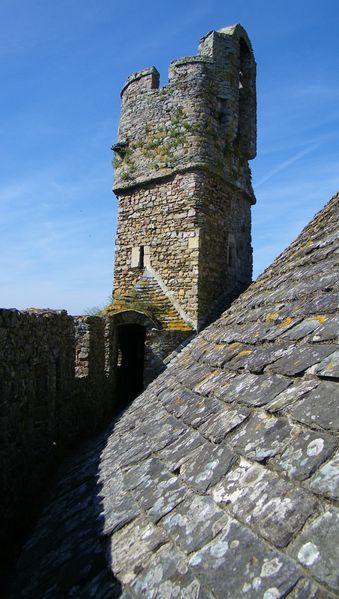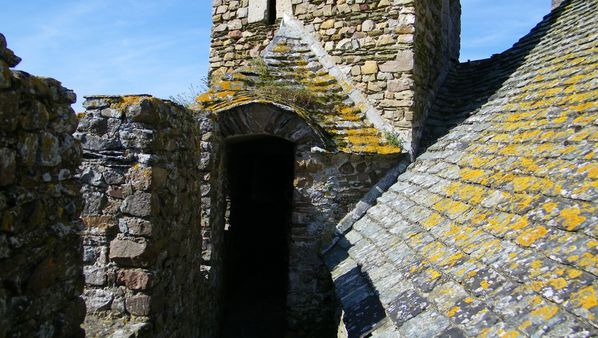 The wall-walk also provides visitors better views of the lower courtyard and its outbuildings.