March 23 2011
4
23
/

03
/

March
/

2011
17:30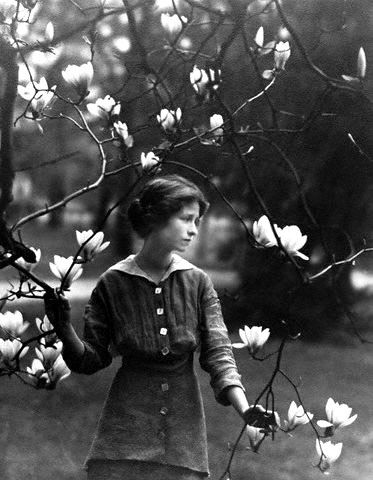 I've always enjoyed looking at this photograph of poet Edna St. Vincent Millay. Everytime I see a magnolia in bloom, my thoughts go back to this picture of her taken at Vassar College in 1914. I have a beautiful reproduction in my first edition Book of Days for the Literary Year, given to me in 1992 as a graduation present from someone I once held very dear.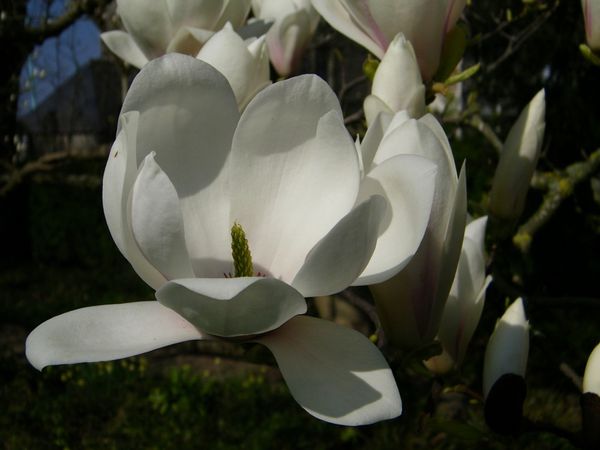 Although, the poet never wrote about the beautiful magnolia, she did write several pastoral verses for Second April (1921) – my favorite being "Song of a Second April".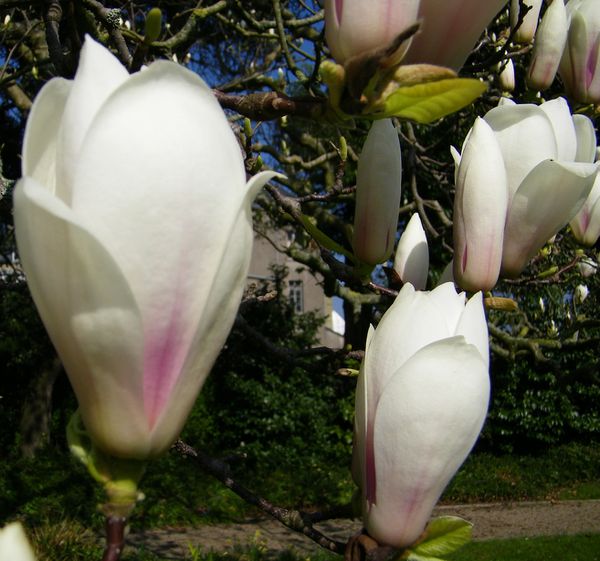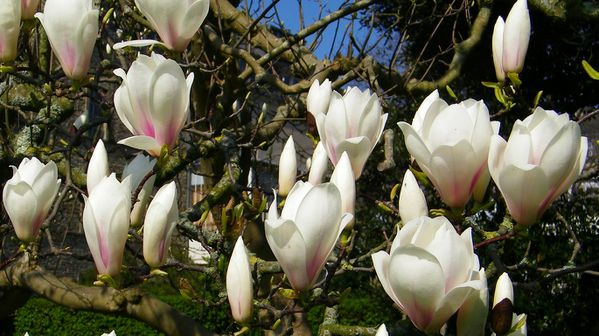 This towering magnolia tree is one of many in bloom in Cherbourg's public park.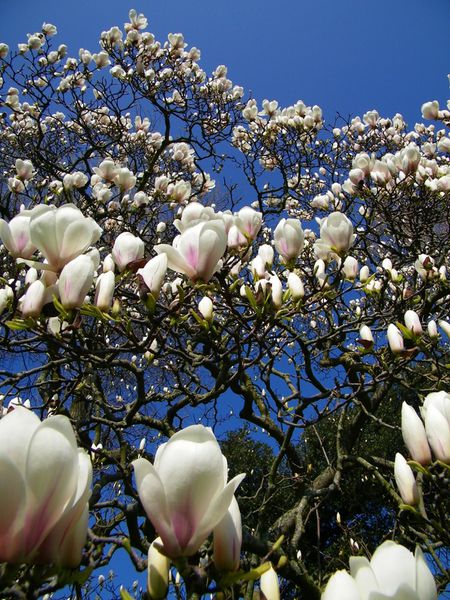 Isn't it glorious how it reaches up to the heavens and extends its branches toward the blue sky ?
Published by The Baguette
-

in Nature