July 16 2011
7
16
/

07
/

July
/

2011
12:12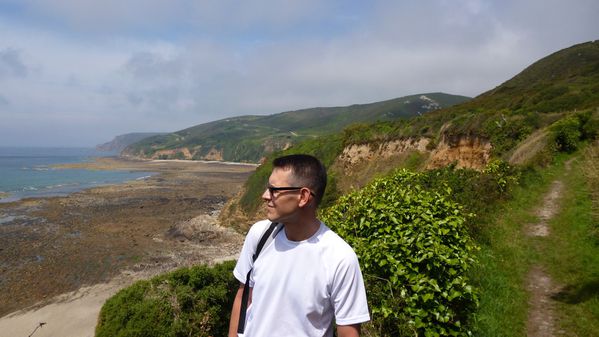 Yesterday was another beautiful day for a hike along le sentier des douaniers. Again, I did about six kilometres on a trail near the one I did a few days ago close to Herqueville.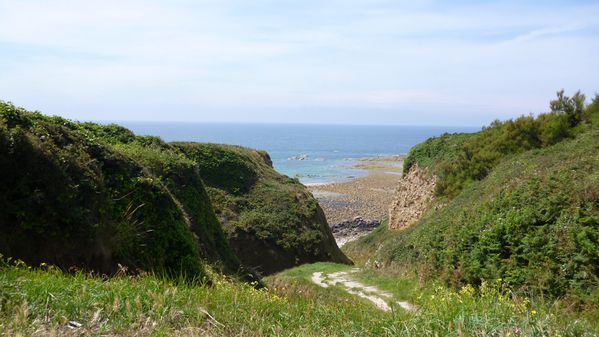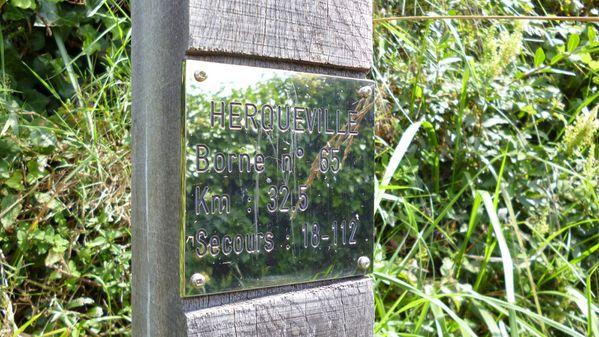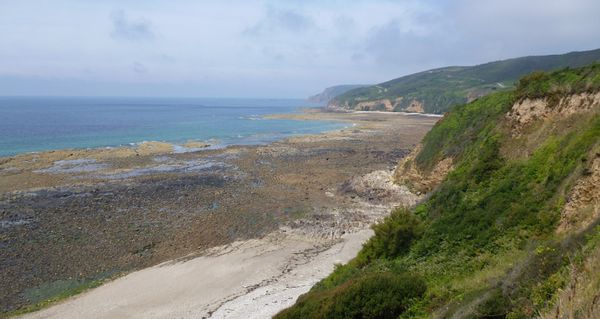 This hike starts at the bottom of the D403 below Le Hameau Linnet. Walking towards Vauville there are some spectacular views of the sea along the steep cliffside paths.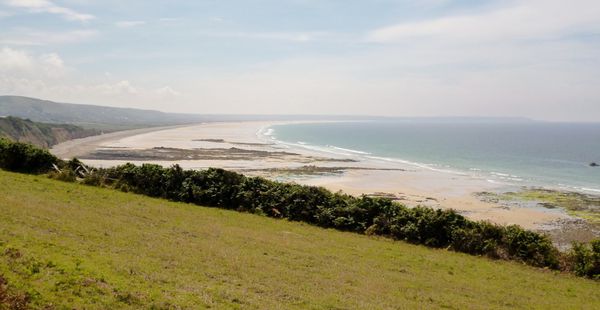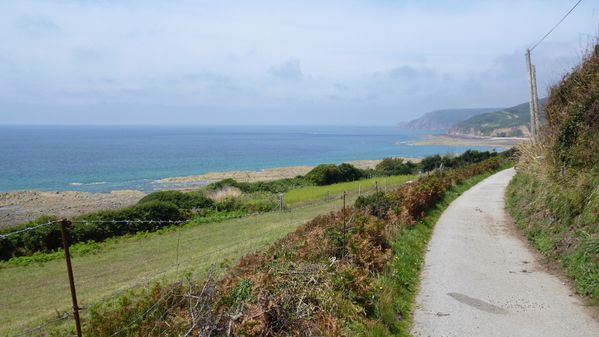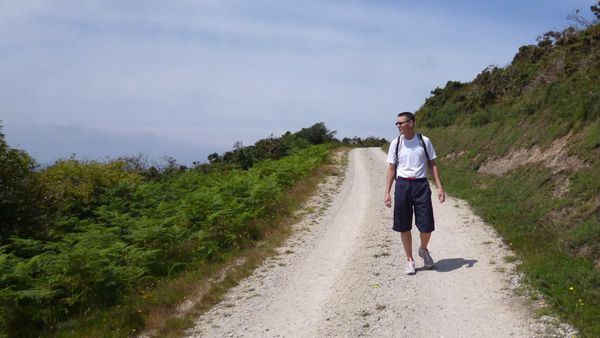 Sadly, it was somewhat hazy (un peu brumeux) in the distance but that did not prevent me from completely enjoying my hike.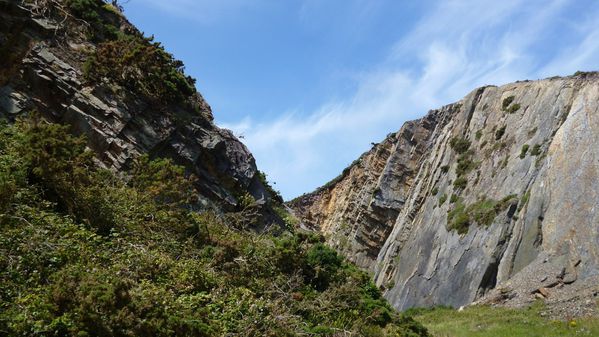 As one walks toward le petit Beaumont, one comes across the old quarry called l'ancien carrière, a geological site with sedimentary rock as old as 450 million years .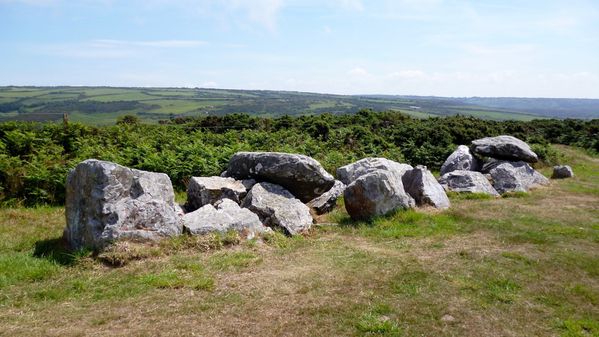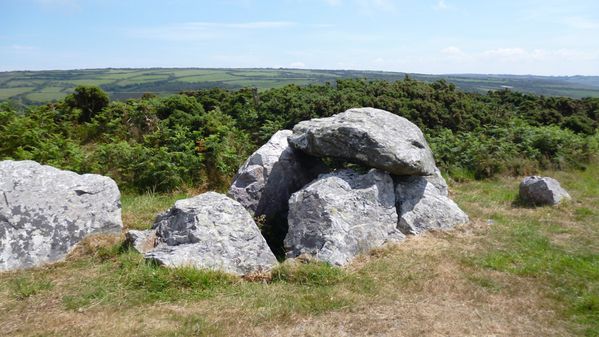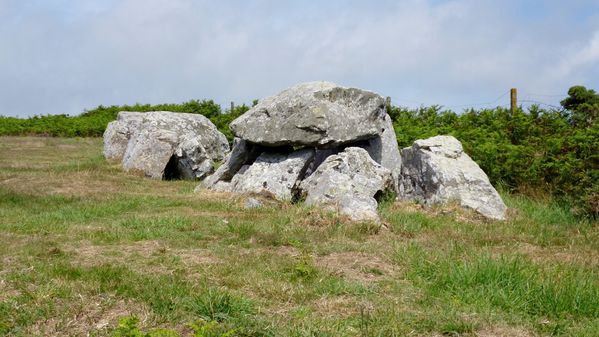 Continuing up the path toward les pierrres des Pouquelées there is an interesting megalithic collective burial site erected around 4500 years ago during the Neolithic period. It is not known precisely what people were buried here. The alley, which opens toward the south-west measures 14.50 meters long and one meter wide. The site rests 110 meters above sea level which means they had to be carried here as the stones are from a deposit located about three kilometres away at sea level. At the beginning of 19th century, people began taking the stones to build a bridge. Warned of this, the sub-prefecture of the time ordered the slabs replaced. L'allée couverte des Pouquelées was made a historic monument in 1854.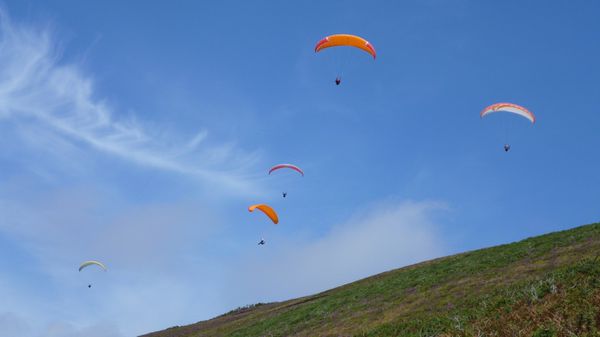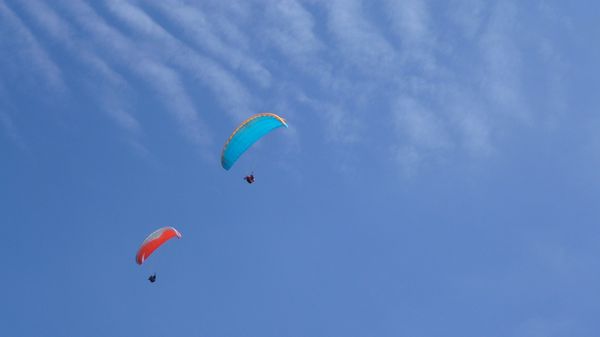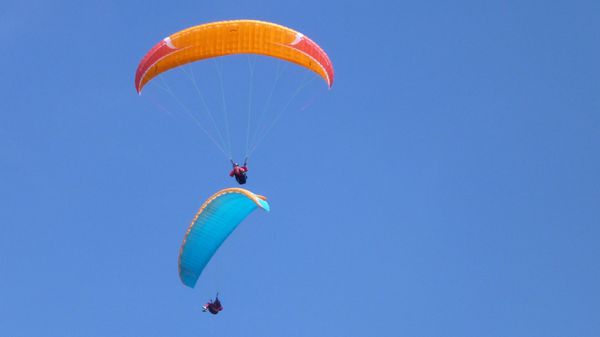 This part of the hike takes one to the top of a cliff where people into paragliding can risk their lives. More information about the association Cotentin Vol Libre can be found here if you are inclined to risk your life jumping off of cliffs. I saw more than seven different people riding the wind with their para gliders—I'd love to try it someday.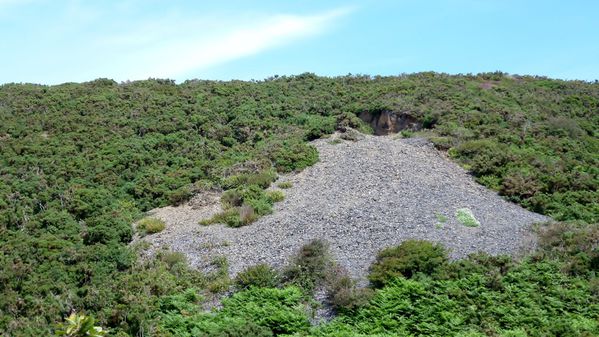 Heading back to my car, I passed the gisement des fossiles (480 million years old). It may just look like a pile of rocks but it is actually a site loaded with ancient fossils of trilobites and echinoderms. Be prepared to see a lot of goats, cows, sheep, butterflies and a wide array of flora especially wild berries while hiking.