September 5 2011
2
05
/

09
/

September
/

2011
11:31
Three wood cabins that used to supply refreshments to the beach-going population at Querqueville plage have finally given way to a more modern construction, Le Petit Piaf.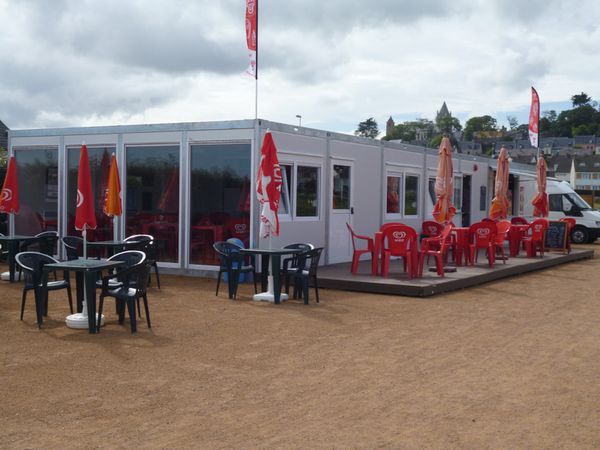 Although it's not as attractive as it could be, it does have some advantages. It's farther from the shore and less likely to be damaged during a storm. Inside there is a friendly bar along with restaurant seating. Outside is a nice patio with a walk-up window where people can order something to take with them.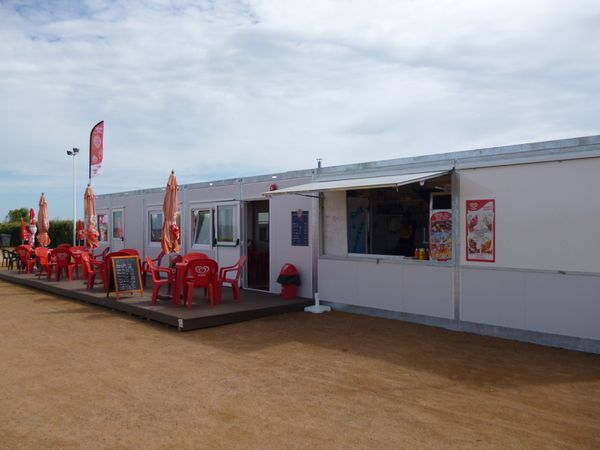 My only question is, "why did it take so long to build?" The beach is open year-round but officially it only operates with lifeguards and serving staff from July through August. This place didn't open its doors until mid August—losing valuable business I imagine. As for its appearance, just imagine a large, commercial meat locker or international freight container and you'll realize that it is just a big white box with a few windows. It actually looks like someone's double-wide trailer home. It lacks architectural dignity and I believe that the Querqueville city council could have come up with something a bit more pleasing to the eye. Your thoughts?